Eric Daddario
Public Speaker
Eric travels around the United States teaching High School and Middle School students on the importance of making healthy decisions and not being afraid to openly express themselves to others when they are going through challenging times. He discusses how this will ultimately make them a stronger person to face life's challenges of today, tomorrow, and down the road. He does this by discussing real-life examples of both healthy and unhealthy choices that his younger brother Brendan made when growing up.
He's has been invited to speak on multiple podcasts, started his own blog on decision making, and was interviewed by running congresswoman (Caroline Colarusso) to discuss the tragic story of his brother, how It affected his family, and the life mission he has set out on to help the youth make healthier choices.
Eric has partnered up with the Herren Project to connect with more students and expand his outreach. The Herren Project's mission is to empower, inspire, and support the youth affected by substance misuse and promotes healthy lifestyle choices to help prevent substance misuse. The organization was started by former NBA player Chris Herren whose life has been dramatically affected by substance misuse in the past.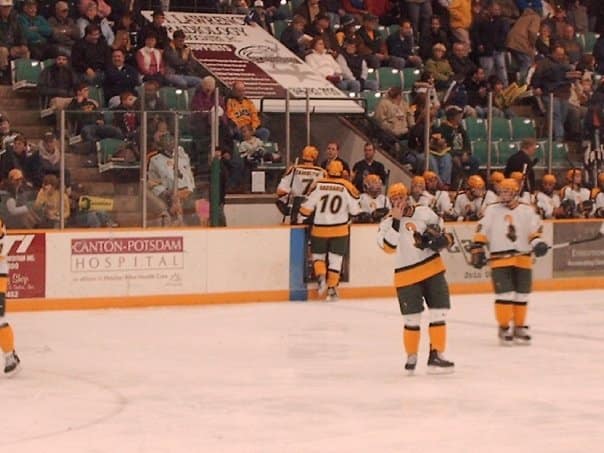 Eric grew up north of Boston in Medford Massachusetts, where he struggled in school due to a learning disability and would often get picked on. Eric learned to deal with this by focusing on the posotive aspects of his life.
The summer prior to his 8th-grade year Eric suffered an eye injury that left him totally blind in his right eye. Overcoming adversity Eric threw absolutely everything he had into his dream of playing division 1 college hockey. Eric Would shoot 500 pucks a day in his basement in his pursuit of his dream.After High school, he attended Clarkson University where he played four years at the Division 1 level.
The biggest blow of all came on March 19, 2016, when his younger brother Brendan, who struggled with substance misuse, passed away. It would have been so easy to sink into a deep depression with everything that had happened thus far.
This was the turning point where Eric decided to dedicate his life to helping the younger generation realize how critical the decisions they make today are, and how those decisions can impact them for the rest of their lives.